Big South African banks to face competition from smaller players
As South Africa's banking sector makes its way towards digital transformation, Strategy& predicts that the country's four biggest banks will have to contend with multifaceted disruption in the near future, stemming from specialisation, digitalisation and proliferation of smaller players in the sector.
While most sectors across the globe are currently undergoing rapid digitalisation, the banking and financial services industry is perhaps among those most directly affected by the advancement of technology. This scenario holds particularly true for the South African market.
South Africa has one of the fastest growing Fintech markets in the world, and the Big Four banking institutions across the country have been doing their best to keep pace with this rapid rate of advancement. These include Standard Bank, Absa, FirstRand and Nedbank, all of which have rapidly growing returns on equity across the sector.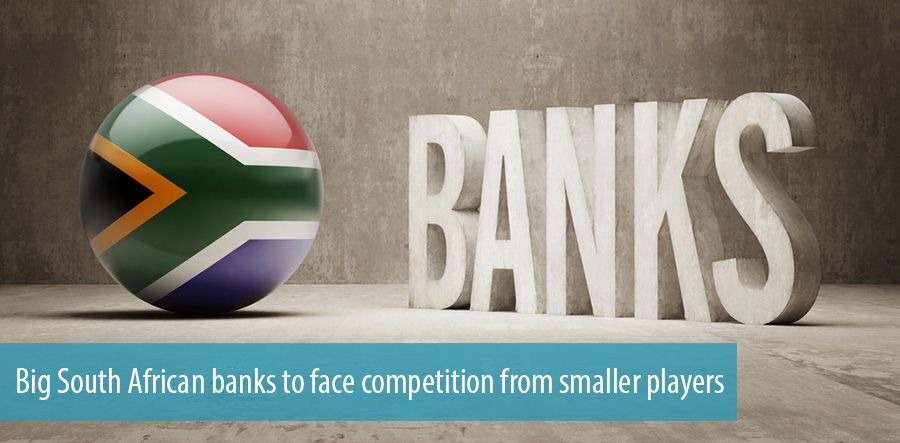 According to Strategy&, however, these banks are set to face a number of challenges over the next few years. The first is competition from purely financial services firms that develop low-cost and digitally advanced solutions for financial transactions such as borrowing and money transfers.
In addition, the sector is set to face competition from smaller but more specialised banks that are emerging to cater to one or more specific industry. These banks offer services that are more compatible with large supply chains. Lastly, the banks are facing pressure from a rapidly shifting regulatory environment.
"Unlike their challengers, the four universal banks have the principal advantage of being able to serve a sizeable share of South Africa's retail and corporate banking customers," explains Jorge Camarate, a Strategy& Partner in the financial services division at Big Four accounting and advisory firm PwC.
"To maintain this advantage, and meet the challenge posed by fast-paced entrants, the four universal banks will need to develop clear innovation strategies and operating models. Further, they will need to embed a culture that supports agility and measured risk-taking," he adds.