EY South Africa buys Q-Core Consulting and Resolve Group
Global professional services giant EY has continued its conquest on the African continent with two new acquisitions this year. Following the purchase of Quindiem last year, the firm went on to acquire banking consultancy Q-Core Consulting in April and interests in the Resolve Group this month.
Big Four accounting and advisory firm EY is on a major expansion drive in the Sub-Saharan Africa region, particularly in South Africa. Commenting on the firm's strategy for the region last year, EY's leader for Europe, Middle East, India and Africa, Mark Otty had said that the firm hopes to bring the aggregate annual revenue growth up to a steady 13%. This will be attempted through acquisition, expansion, and investment, supported by the addition of more than 20,000 people to its operations.
The rollout of the plan began last year, with the acquisition of actuarial firm Quindiem for an undisclosed amount. This year, the expansion continued with the acquisition of Q-Core Consulting on the 1st of April. Q-Core is a banking solutions firm that offers procedural improvements through technological innovation, with a particular focus on their transaction systems. The acquisition of Q-Core endowed the firm with "the industry skills to accelerate the financial services in the region."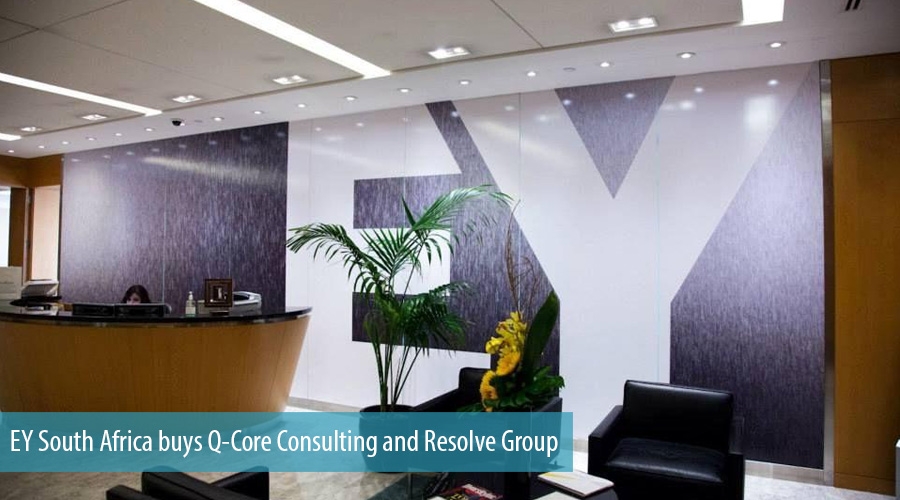 Now, the consulting firm has brought its acquisition tally up to three in the last one year, as part of what it has termed its "market leadership drive across the continent." The latest addition to the firm is the cumulative consulting operation of Johannesburg-based Resolve Group. The firm, founded in 1997, is a human capital consulting firm that specialises in providing tailored consulting solutions.
EY has selectively acquired the consulting operations of the Resolve group, which includes Resolve Consulting, Encounter Consulting, and Converse Consulting. Resolve Consulting deals with aligning entire employee structures with the broader business imperatives of a company. Encounter consulting focuses on developing people by way of assessment, training, and coaching services. Meanwhile, Converse consulting is, according to the firm, designed to "enable change and communication through mobilisation and activation strategies.
Commenting on the acquisition, Ajen Sita, the CEO of EY for Africa said, "On behalf of the Africa Sub-Area I would like to warmly welcome the people from The Resolve Group to the Ernst & Young family. We know that the success of our business is built on having the best people who deliver the best results for our clients. Our relationship further strengthens this goal."
Meanwhile, David Storey from Resolve added, "By being part of Ernst & Young we gain access to a global network of professionals and clients to supplement our existing offerings with leading practice, scale and an enhanced value proposition. We are particularly excited about having access to an Africa-wide footprint and utilising our experience and expertise towards unlocking value in Africa."